---
Drying Your Furry Friend Has Never Been Easier!
The DryDoggy™ - Super Absorbent Shammy Towel is no ordinary towel. Experience the magic and witness a quick dry at first rub. No more tugging and pulling with damp moist towels. With the DryDoggy™ every rub down is a dry one. 
This Is No Ordinary Towel
Unlike the common beach towel our Shammy towel has long chenille "fingers" that absorb water with ease. Its super absorbent microfibers soaks up to 20x more water and mud than regular towels. Giving you a better dry at every use.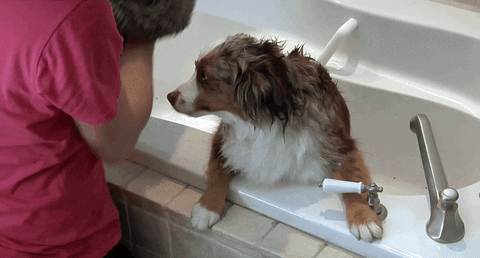 A Soft Feel At Every Touch
The DryDoggy's ultra-soft fabric massages your dog while drying. Making dry time easier for you and your furry friend.
Full Control
The dual hand pockets are made with an elastic allow that helps for a better grip. Giving you better control at every rub down.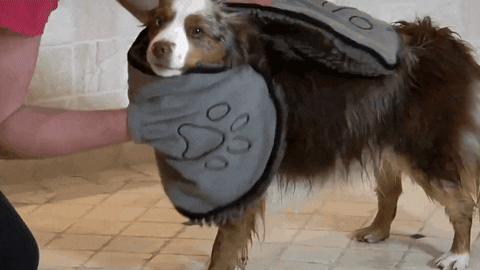 What's Included:
1 x DryDoggy™ - Super Absorbent Shammy Towel