---
This Ain't Your Ordinary Towel!
HIGHLIGHTS
 Avoid Wet Hair - Instantly dry your hair in a matter of seconds. 
 Avoid Weak Hair - Wet hair is weak hair. 
 Soft & Lightweight - Made of super-absorbent lightweight microfibers.
DESCRIPTION 
The Magic Cap Hero is a MUST HAVE for anyone that cares about their hair!
When it comes to taking great care of your hair, towel drying is often the most important. Wet hair is vulnerable hair, and a traditional bath towel causes hair breakage and tugs on your scalp as you rough dry your hair. The Magic Cap Hero is here to change that. 
 Works with all Hair Types 
 Super-Absorbent
Our snag-free grippy strap ensures your towel will stay tucked into place. No more wobbling to the side or falling off completely. Simply wrap your hair up, tuck under the strap, leave up as long as you please, and continue conquering the world. 
 Perfect for Travel
 Time-Saver
 Easy to Use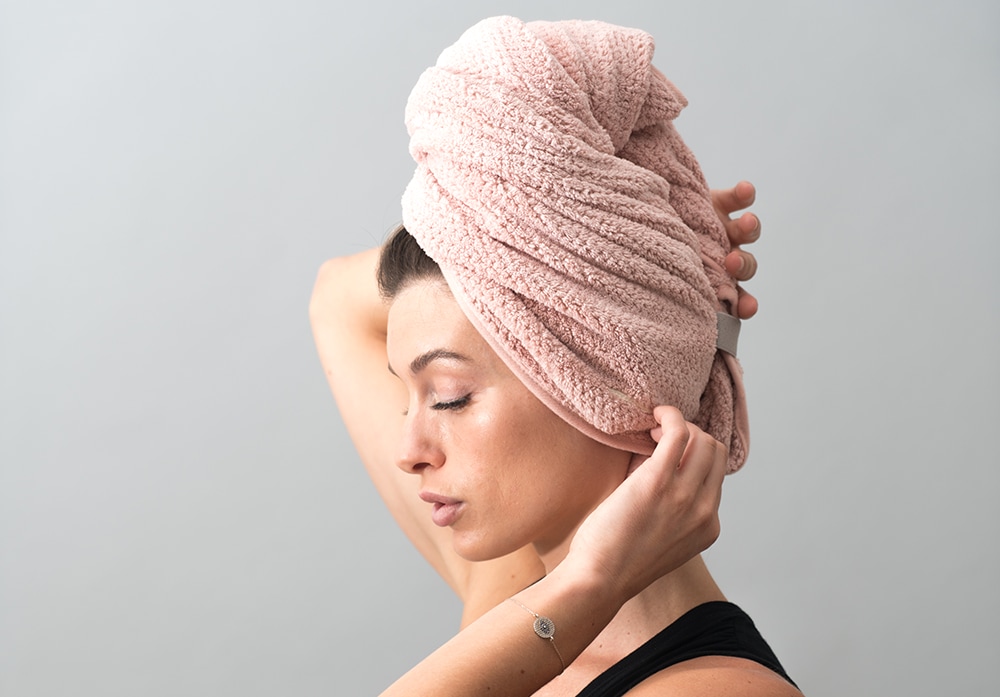 The Hero's microfiber material is soft and plush, making it extremely absorbent and much gentler on your locks.
The Hero decreases dry time by 50% by removing more water than other towels. The Magic Cap Hero is one of a kind.
Wet hair is weak hair. When you shower and your hair gets wet, every strand's cuticle (it's outer later) expands and raises, opening it to damage and swelling. A damaged cuticle is like a damaged suit of armor for your hair.
And since it's compatible with any sink, you'll never have to worry about going to another hair salon ever again. Save money and time, while at the same time looking your best. 
Never throw in the towel, especially if it's a Magic Cap Hero. A true "no brainer" for anyone that would like to speed up their daily morning routine. 
Specifications 
MATERIAL:
Natural Bamboo
COLORS:
White
Black
Red Brown 
Mint
Blue 
Purple
Green
SIZE:
24 x 65 cm 
PACKAGE INCLUDES:
1 x Magic Cap Hero
SHIPPING:
7-15 days via USPS, 7-25 days International 
70% OFF for a limited time only. Just Click Add to Cart to get yours now!
Our Guarantee:
We fully back this product with our satisfaction guarantee. If you are unsatisfied with your order for any reason. We will gladly give you your money back. At WolfieMarbella we take pride by making sure the customer is always treated right and with respect.